ARS at the Berkeley Festival and Exhibition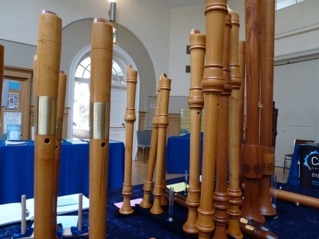 2022 Berkeley Festival and Exhibition
Sunday, June 5 through Sunday, June 12
https://berkeleyfestival.org/

The Berkeley (CA) Festival and Exhibition (BFX), which had to be canceled in 2020, is being held in person this summer.

Over the course of eight days, BFX concerts will be offered by local, national and international artists. Also happening are the Fringe's independently-produced concerts by soloists and ensembles from around the world—as well as the three-day exhibition, featuring dozens of national and international makers and sellers of historical instruments, music scores, books and other items. Festival partner Early Music America will mark its fourth collaboration with BFX with a Young Performers Festival on June 8-9 and the Emerging Artists Showcase on June 10. Visit https://earlymusicamerica.org for details as they develop.

Plans are still forming, so please check https://berkeleyfestival.org for details, as well as this page to learn of ARS involvement. We will also send updates in our ARS NEWS e-newsletter.