Give a Gift Membership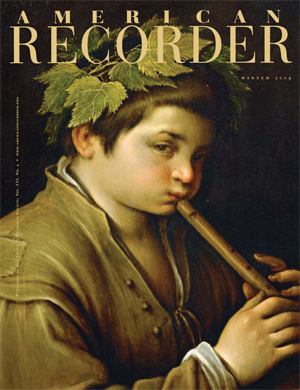 Would you like to show your appreciation to your recorder-playing friend, or be a benefactor for a music teacher? Perhaps your child or grandchild is a recorder player?
You can open a window of opportunity for that special recorder player with the gift of a membership in the American Recorder Society.
As an ARS member, you are well aware of the resources available through this unique organization. Think of the AR Magazine, website, scholarships and grants, networking, professional development awards, educational resources, and much more that is available.
Give the gift of music with a membership in American Recorder Society. We will notify the recipient of your generosity.
Gift memberships are available for the following:
New members, or those who have been lapsed for over 5 years, Standard and Electronic ($25)
Current Standard U.S. member renewal ($50)
Current Electronic member renewal - online access only ($45)
Fill out our gift membership form for new members/lapsed for 5+ years ($25)
Fill out our gift membership form for current U.S. member renewal ($50)
Fill out our gift membership renewal form for current U.S. electronic online-only members ($45)
For other membership types:
Download the gift membership form (PDF)
Standard: members receive mailed print copy of the magazine, and have online access to all publications
Electronic: no mailed print copy of the magazine, but have online access to all publications