Phoebe Larkey, ARS member since 1957, passes away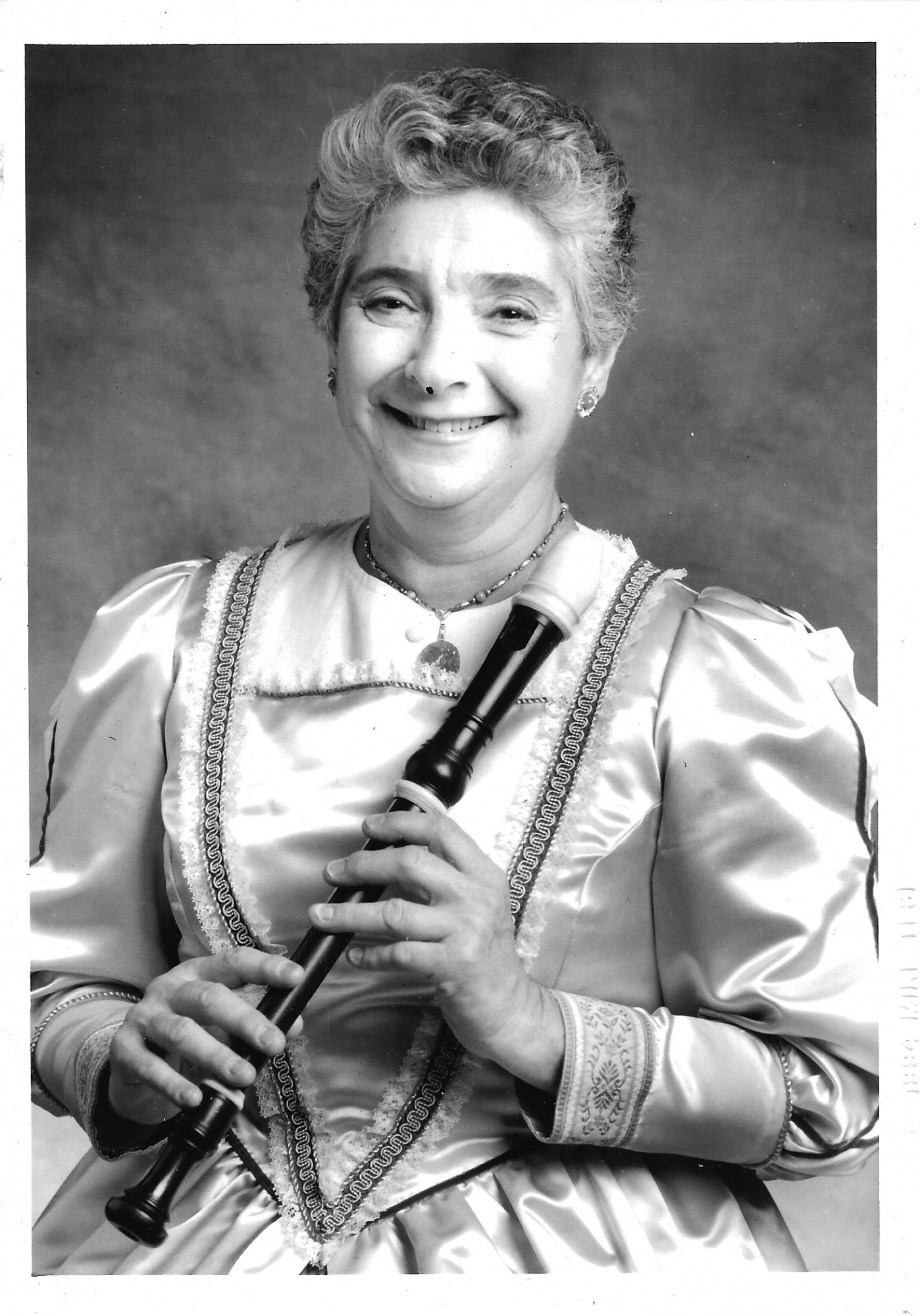 Phoebe Engel Larkey, 95, passed away on May 16, 2022 at her daughter Amy's home in West Orange, NJ, where she lived for the past 24 years. Daughter of Eugene Engel and Ethel Isaacson Engel, and lifelong resident of New Jersey, she was born in Newark, attended Peshine Ave. school, and graduated from Weequahic high school in 1944.
Phoebe's life was marked by a passionate and energetic love of the arts. A serious dancer in her youth, she danced with the Metropolitan Opera Ballet and toured the U.S. with the opera by train in 1947 and 1948. In 1949 she married childhood friend Morris Larkey, with whom she raised 4 children in Cedar Grove and then in Caldwell. She fulfilled a dream of learning to play and ultimately teach and perform Medieval, Renaissance, and Baroque music on recorders and violas da gamba of all sizes. In the 1970's, Phoebe co-founded the Early Music Players of New Jersey, with whom she performed for two decades and recorded several CDs.
She was a member of the American Recorder Society (since 1957!), the Viola da Gamba Society of America, and the Country Dance and Song Society. For 52 years, Phoebe's absolute favorite pleasure was attending Early Music Week and Country Dance sessions at Pinewoods Camp in Massachusetts. She loved to swim, was an avid reader and in her prime could complete the NY Times crossword puzzles. She taught locally and remained active into her 90's.
Phoebe was predeceased by her husband Morris in 2008, and is survived by her four children, Dr. Edward Larkey of Baltimore, Dr. Leah Larkey of Leverett, MA, Amy Larkey-Emelianoff of West Orange, NJ, and Ben Larkey of Caldwell, NJ, and by three grandchildren, Adam Larkey, Rachel Larkey, and Emma Anderson.