Workshops & Festivals in 2023
The following organizations are Advertisers or Partner Members of ARS, and we are delighted to spread the word about their workshops and events of interest to recorder players.
Music of the British Isles

Muhlenberg College
Allentown, PA
Classes are on a wide range -- Medieval, Renaissance, Baroque, and Traditional music topics. You can take an easy ride, just for the fun of it, or you can improve your playing, singing, or dancing; expand your knowledge; and enjoy being part of the friendly and stimulating Festival community. Classes run Monday thru Friday each week. Tuition: $675 per week for all programs. See website for room & board options.
Contact: Marilyn Boenau, Executive Director
35 Webster St, West Newton, MA 02465
781-488-3337
info@amherstearlymusic.org
amherstearlymusic.org
.

Sept. 1- Sept. 3, 2023
Bloom Early Music Workshop
St. Matthew Lutheran Church, 123 Market St., Bloomsburg PA
Administrative Director: Susan Schwartz
Musical Directors: Lisle Kulbach and Lawrence Lipnik
Faculty: Lisle Kulbach, Larry Lipnik, and Patricia Halverson
Spend a weekend playing, singing and learning with old and new friends. We'll be meeting in St. Matthew's Lutheran Church, nestled in the heart of the beautiful and historic town of Bloomsburg, PA. Classes for recorders, viols, mixed ensembles of early instruments and voices, with plenty of time for spontaneous break-out groups. All participants will join together nightly for faculty directed playing and singing en masse. We welcome all early singers and musicians, of all levels. Work study scholarships available.
Contact Name: Susan Schwartz
Contact Phone: 570-416-2597
Contact email:
director@bloomearlymusic.org
bloomearlymusic.org
Kathleen Fay, Executive Director


Nina Stern, Director of Community Engagement nina@bemf.org
June 4–11, 2023
A Celebration of Women

Tickets for the 2023 Festival Operas are NOW ON SALE! Immerse yourself in North America's premier celebration of Early Music, with eight days of GRAMMY-winning opera, thrilling concerts, the world-famous Exhibition, and more! BEMF will celebrate our return to an in-person Festival in 2023 with another unforgettable week of opera, concerts, and more.
2023 Centerpiece Opera: Circé
2023 Chamber Opera: Alcina
7 Days of Festival Concerts: The 2023 Festival will feature lively and engaging concerts Early Music's most exciting artists and ensembles—from legendary superstars to emerging talents. Plus the Organ and Keyboard Mini-Festivals!
Fringe Concerts: One of the most important features of every Festival is the remarkable array of Fringe Concerts by dozens of artists and ensembles from around the world. Don't miss the ARS Recorder Relay Concert and Awards Presentation at the Boston Early Music Festival!
The heart of the Festival, our Exhibition is the largest Early Music trade show in North America, with makers of period instruments, music publishers, dealers in rare books, prints, and manuscripts, representatives from the finest conservatories, and more Early Music professionals.
https://bemf.org/2023-festival/
bemf@bemf.org


Steve Howe, Director of Camp Programs, Early Music Week at Pinewoods
camp@cdss.org
One of the oldest folk organizations in the United States, CDSS is an education and arts service nonprofit for dancers, musicians, singers, callers, and organizers. CDSS specializes in the dances, music, and songs from English and North American traditions. Every year in August, they present the CDSS Early Music Week at Pinewoods in Plymouth, MA. Early Music Week offers joyful opportunities and challenges to players, singers and dancers of every level, from beginners to the highly experienced.

Date(s): August 12-19, 2023
Early Music Week at Pinewoods
Location: Pinewoods Camp, Plymouth, MA
Director: Lisa Terry
Faculty: recorder faculty includes Emily O'Brien, Miyo Aoki, and Héloïse Degrugillier. Advanced ensemble faculty includes Lisa Terry, Michael Barrett, Frances Fitch, and Emily O'Brien.

Early Music Week offers joyful opportunities and challenges to players, singers, and dancers of every level. As classes unfold through the week, we will explore and discover the innovation and creativity that lie behind some of the world's most vibrant and compelling renaissance, baroque, and medieval music, listening and playing with deeper understanding, as well as dancing together and enjoying all that the Pinewoods community has to offer.
Contact Name: Joanna Reiner Wilkinson
Contact address: 116 Pleasant St., Suite 345, Easthampton, MA 01027
Contact phone: 413-203-5437 x101
Contact email: camp@cdss.org
Website address: cdss.org/em
Peter Meckel
info@hiddenvalleymusic.org
Hidden Valley Music Seminars was born out of a deep concern for the development of extraordinarily talented young artists. Programs in the fields of music, theatre, opera and dance have occupied most of the time and energies of the staff and faculty since its inception in 1963. It is located in Carmel Valley: a rustic, ten-acre site nestled in the foothills of the Santa Lucia Mountain Range. Road Scholar Early Music classes are offered for recorders and viols.
https://tibiaduo.com/
National Road Scholar Early Music Workshop
(Two sessions: Oct 29 - Nov 4, 2023 and Nov 5 - Nov 11, 2023)
Revel in the lyrical sounds of the recorder, viola da gamba and harpsichord as you share your musical gifts during a week-long intensive early music workshop. Enhance your skills in small classes taught by expert instructors with emphasis on improving technique and playing with ensembles. At Hidden Valley Music Seminars, An Institute of the Arts, nestled amongst oak and buckeye trees below majestic hillsides, enjoy a serene and inspiring place for playing music. This program is for intermediate to advanced recorder and viola da gamba players. Recorder players should be able to play at least two sizes. Week 2 includes dulcian and shawm.
Peter Meckel
PO Box 116, Carmel Valley, CA 93924
(831) 659-3115
info@hiddenvalleymusic.org
https://www.interlochen.org/college-creative-arts/programs/early-music-workshop
gary.gatzke@interlochen.org

Join us for the 2023 Early Music Workshop at Interlochen College of Creative Arts. Period instruments are highlighted and program sessions focus on articulation, ornamentation, improvisation, and rehearsal techniques. The workshop culminates with an optional participant concert. We welcome players of recorders, early winds (cornetto, shawm, dulcian, sackbut, crumhorn), violins (with Baroque/Renaissance bow), viols, lutes, Renaissance harp, harpsichord, and percussion. There will be opportunities for vocalists as well.

Participants must have the ability to read music. If you are an instrumentalist, please bring your own instrument(s). Instrumentalists must have proficiency on at least one period instrument. The course will be held at A=440. Some instruments are available to borrow during the workshop with advanced communication with the instructor. Printed music will be provided.
Course Dates: Tuesday, June 6, 2023 to Saturday, June 10, 2023
Early Registration Fee: $450 (Early Registration ends on April 1, 2023)
Registration Fee: $495
Registration Deadline: June 1, 2023
Sarah Huebsch Schilling, Artistic Director
4000 J Maddy Pkwy
Interlochen, MI 49643
(231) 276-7200

EarlyMusicWeekMideast@gmail.com
This is an opportunity for early music enthusiasts to work with an outstanding faculty and students of all levels. The week includes technique classes at all levels (except novice); large and small ensembles; your choice of classes on various early music topics; English Country Dance. Begin a new instrument and/or improve current skills. All facilities are air-conditioned, with comfortable accommodations located on a small college campus.
The Mideast Early Music Workshop
July 16-22, 2023
Music of Saints & Sinners
Music of the 15th century from the Burgundian Court of Philip the Good to the Papal Chapel of the Borgia Popes
Held at LaRoche University, Pittsburgh, PA. An opportunity for early music enthusiasts to work with an outstanding faculty and students of all levels.
Revel in the joy of playing early music ! Friendly, welcoming staff and students will make you feel right at home. Bring recorder, Baroque flute or viola da gamba for your main instrument. Then fill up the car with all your other early music instruments, like crumhorns, harps, sackbuts, percussion and more. This is your opportunity as an early music enthusiast to work with an outstanding faculty. The week includes technique classes at all levels; large and small ensembles and a variety of elective classes.
Jody Miller, Director
recorder96@gmail.com
6/25/2023 - 7/1/2023
Mountain Collegium Early Music & Folk Music Workshop
Western Carolina University, Cullowhee, NC
Director: Jody Miller
Faculty: Gwyn Roberts, Anne Timberlake, Jody Miller, Barb Weiss, Joan Kimball, Valerie Austin, Phil Hollar, and Patricia Petersen.

The backdrop of the Smoky Mountains provides an idyllic setting for a workshop that is both intensive and fun. With classes in Renaissance, Baroque, and contemporary music for recorder players, there are offerings to suit musicians of all levels and interests. In addition to four classes each day, there are nightly large-group playing sessions, concerts, English country dancing, and so much more! Work-study awards are available.

Recorder faculty includes Gwyn Roberts, Anne Timberlake, Jody Miller, Barb Weiss, Joan Kimball, Valerie Austin, Phil Hollar, and Patricia Petersen.

This diverse workshop offers also offers classes in capped reeds, early brass, viola da gamba, folk music, early harp, and more! Come for the recorder experience, but leave with so much more!

Registration opens March 2023. Visit www.mountaincollegium.org to join our mailing list.

Mountain Collegium encourages you to apply for workstudy or for a scholarship through the American Recorder Society.
Contact: Jody Miller, 404-314-1891
info@mountaincollegium.org
www.mountaincollegium.org


June 18-July 2, 2023
Oberlin Baroque Performance Institute
Oberlin College Conservatory of Music - Oberlin, Ohio
Director: Kenneth Slowik
Faculty: Michael Lynn

The Oberlin Baroque Performance Institute, the premiere summer workshop focusing on baroque instruments and voice, now in its 51st season of preparing musicians to perform some of the great works on period instruments. Learn from faculty and resident artists and participate in master classes, recitals, and student concerts to practice baroque techniques and gain a fuller appreciation of this unique musical genre.

Contact: Anna Hoffmann
Oberlin Conservatory of Music, 77 West College Street, Oberlin OH 44074
440-775-8044
summer@oberlin.edu
https://www.oberlin.edu/summer-programs/bpi


July 9-15. 2023
Jo Baim, Administrative Director
Vicki Boeckman, Artistic Director
(206) 932-4623
University of Puget Sound, Tacoma, WA
workshop@seattle-recorder.org
https://www.seattle-recorder.org/pt-workshop-2023/

The Seattle Recorder Society's Port Townsend Early Music Workshop at the University of Puget Sound offers an opportunity for players of recorder, viol, and historical winds to study and play music of the Middle Ages, the Renaissance, the Baroque, and the 20th-21st centuries. The Port Townsend Early Music Workshop is held every other year, in odd-numbered years.

Most classes are geared towards players with reliable technique and reading skills, but there is always a place for those who feel they are less experienced or rusty, or who are coming back to music after a long break. Many of our participants agree that our workshop is one of the most friendly and inclusive of any they have attended.

The University of Puget Sound is situated some 35 miles south of Seattle, in the city of Tacoma. Founded in 1888, the campus's traditional brick architecture and park-like setting provide a gracious location for a residential workshop.


Derek Tam, Executive Director
workshops@sfems.org
https://sfems.org/contact/
June 11-17
SFEMS Classical Workshop
Berkeley, California
Director: Kati Kyme & Bill Skeen
June 25 – July 1, 2023
SFEMS Baroque Workshop
Berkeley, California
July 16-22, 2023
SFEMS Medieval/Renaissance Workshop
Berkeley, California
Director: Adam Gilbert
July 23-29, 2023
SFEMS Recorder Workshop
Berkeley, California
The above workshops are all 1-week workshop with day classes and evening presentations, held in Berkeley, CA. Room and Board info posted on
sfems.org
.
Contact: Stacey Helley, PO Box 10151 Berkeley, CA 94709
510-683-1674
workshops@sfems.org
sfems.org
Daniel Johnson, Workshop Director
info@toot.org
May 28-June 2, 2023
Summer Texas Toot
Schreiner University, Kerrville TX
Director: Daniel Johnson; Susan Richter, Administrator
Faculty: Saskia Coolen, Annette Bauer, Mary Springfels, and many more
The Summer Texas Toot offers a one-week program of classes at all levels, focusing on Renaissance and Baroque music, but also ranging from Medieval to Sephardic to 21st century. Expert instructors in recorder, viol, lute, harp, continuo, and voice will teach technique classes, coach one-on-a-part groups, and lead larger ensembles, both mixed and whole.
Contact: Danny Johnson, (512) 578-8040
info@toot.org
https://toot.org/SummerToot/2023/index.html
The Viola da Gamba Society of America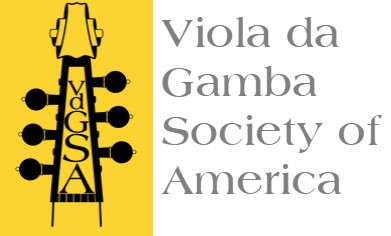 PO Box 582628
Minneapolis, MN 55458-2628
1 (855) 846-5415 (toll-free)
https://www.vdgsa.org/conclave-2023
conclave.manager@gmail.com
Julie Elhard - Music Director
musicdirector@vdgsa.org
The 61st VdGSA Conclave
July 23–30, 2023
University of Rhode Island, Kingston RI
Conclave is the Society's annual week-long gathering of all who wish to learn about the viol and, most importantly, play the viol.
Pamela J. Wiese, Director
oprecorder@gmail.com
www.whitewaterearlymusic.org/
June 2-4, 2023
Whitewater Early Music Festival
University of Wisconsin at Whitewater, Whitewater, Wisconsin
Whitewater is a weekend of playing Early Instruments in south central Wisconsin. Classes for recorders of all levels, voice and viola de gamba. Krumhorns, bagpipes and sackbuts are welcome too.
Contact: Pamela Wiese, 708-860-0451