ARS at the Boston Early Music Festival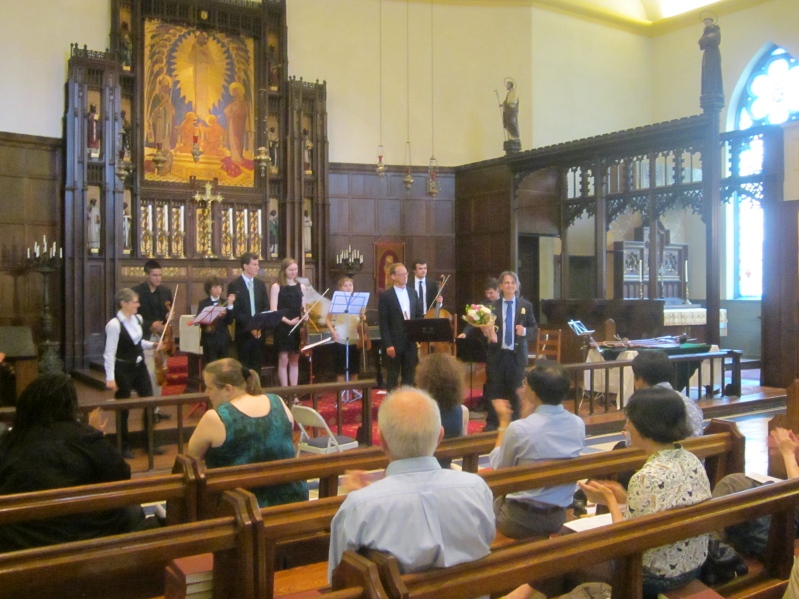 The
Boston Early Music Festival
(BEMF) is coming up, and the ARS will be there! On the weekend of June 14-16, ARS will host or sponsor several events, including those listed below.
Not to be missed is the ARS Recorder Relay Concert, Friday, June 14, 10 a.m. to 2 p.m., 88 Tremont St, 6th Floor, Chipman Hall. This event presents the best series of recorder concerts in town, featuring pre-professional and professional players from all over North America; come hear their eclectic performances showcasing the recorder.
Proposed schedule:
10:00 - 10:20 Students of Aldo Abreu
10:25 - 10:45 Steven Lundahl
10:50 - 11:10 Sarah Cantor student performance ensemble
11:15 - 11:35 Boston Recorder Orchestra
11:40 - 12:00 Emily O'Brien and Michael O'Brien
12:05 - 12:25 Concordia Consort
12:30 - 12:50 Teresa Deskur
12:55 - 1:15 Beth Hilgartner
1:20 - 1:40 Mathilde Sundaram
1:45 - 2:05 Pentimento
The Relay will be followed immediately, at about 2 p.m., by a very special event (read on...).
Award Ceremony and Reception for Distinguished Achievement Award winner Tom Prescott and Presidential Special Honor Award winner Eric Haas. This will be held directly after the Recorder Relay Concert at about 2 p.m.
Don't forget to visit the ARS Booth during the BEMF exhibition, to be held Wednesday June 12 to Saturday June 15, 10 a.m.-5 p.m. at the Courtyard Marriott Boston Downtown, 275 Tremont Street, Boston, MA.
Master Class with renowned recorder professional Stefan Temmingh, Saturday, June 15, 11:30 a.m., Emmanuel Church, 15 Newbury St.
A thrilling conclusion for recorder players: on Sunday, June 16 at 12:30 p.m. at Jordan Hall of New England Conservatory, BEMF will offer an exciting concert with recorder professional Stefan Temmingh, recorder, and Wiebke Weidanz, harpsichord.
There are many more events happening during the week, many of which feature or include the recorder or related winds.
For more information about ARS events, please contact:
Bonnie Kelly, 781-862-2894 or
BonnieKellyARS@gmail.com
Barbara Prescott, 603-643-6442 or
barbprescottARS@gmail.com
Susan Burns in the ARS office, 844-509-1422,
director@americanrecorder.org
Also visit
http://bemf.org/
for additional Festival information.