ARS at the Boston Early Music Festival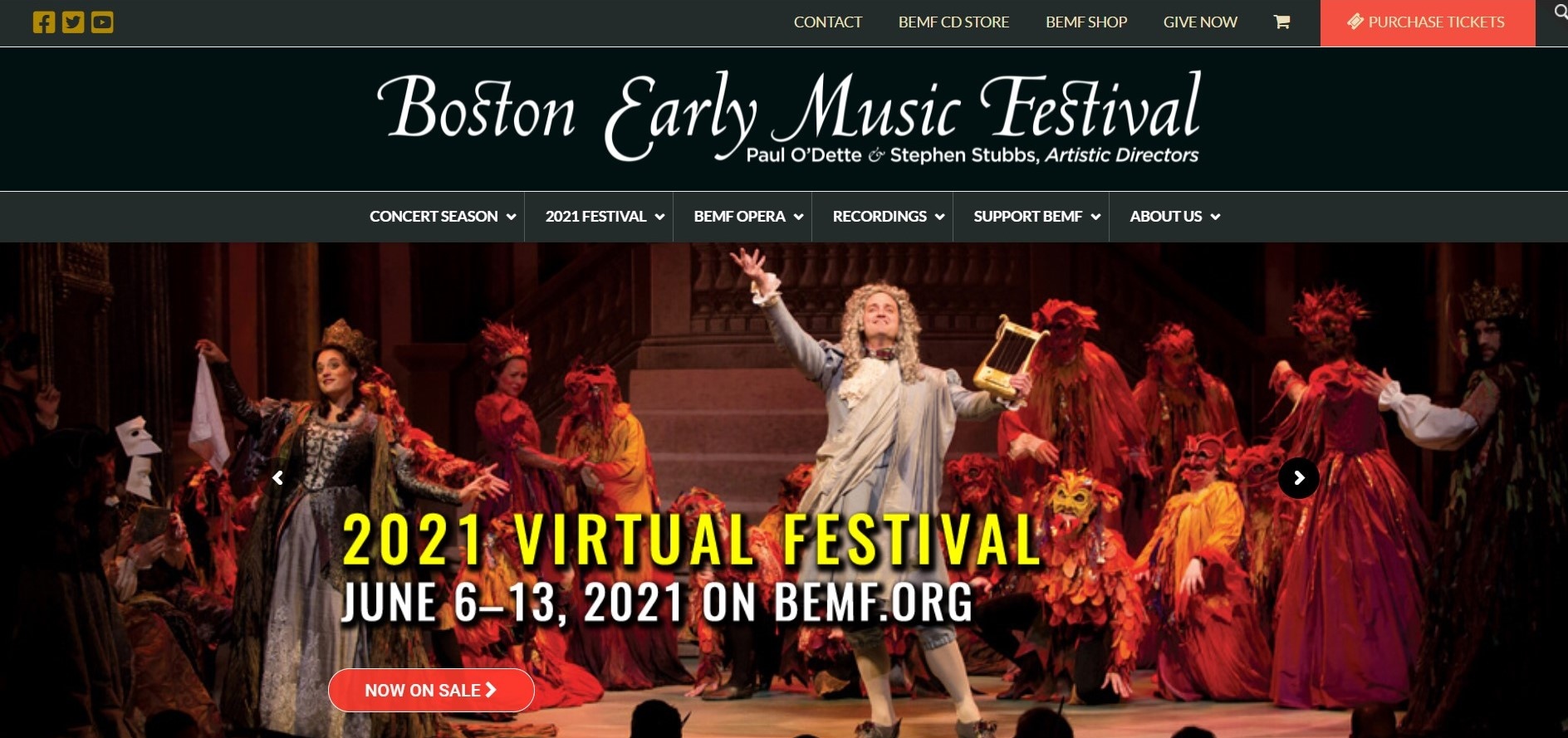 The Boston Early Music Festival (BEMF) Goes Virtual: June 6-13
Since 1981, the Boston Early Music Festival has established itself as an international leader in the field of Early Music. BEMF presents a wealth of diverse programs and activities, including superb productions of Baroque opera, award-winning recordings, an annual concert season that brings the field's brightest stars to Boston and New York City, and North America's leading festival for Early Music.
Tickets are now on sale
for the 2021 Boston Early Music Festival. BEMF is going virtual with a full week of opera, concerts, and more.
On Thursday, June 10 at 4pm, ARS will be co-sponsoring a Masterclass with recorder professional Erik Bosgraaf (
details here
). ARS will also be represented at the
Virtual Exhibition
.
Also visit
http://bemf.org/
for additional Festival information.