Are you looking for Social Distancing resources for Chapters?
Click
HERE
.
How to Find an ARS Group Near You
In support of our mission for over 80 years, ARS maintains collaborative relationships with chapters throughout North America.
There are currently about 100 chapters scattered throughout the U.S. and Canada.
Find a Chapter
.
About half of all ARS members belong to a chapter, a statistic that has held true for many years.
Celebrate the tradition between the ARS and your local chapter and take part in
Play the Recorder Month
and other activities.
Share your Chapter news, and read what other Chapters are doing, using the Chapter News link at left. What has your chapter been up to? What trends do you see in the chapter? What are the plans for your chapter in the coming months? What are the main issues currently facing your chapter? Please share with the rest of us - we can learn from each other. Use the link at left to send us your Chapter News.
Explore Virtual Chapter Meeting Opportunities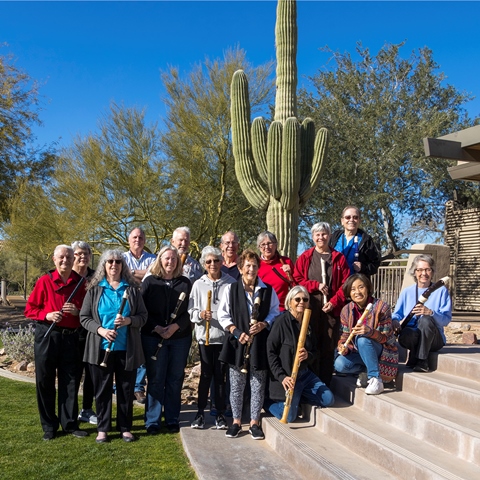 Phoenix Chapter, Desert Pipes