Melika Fitzhugh Awarded ARS's first Diversity, Equity, and Inclusion Grant

Melika Fitzhugh, composer of Play-the-Recorder Month 2021's "Transparent Letters Across the Sky" is the first recipient of the new ARS Diversity, Equity, and Inclusion Grant. The grant was created to support and promote diversity, equity, and inclusion within the American recorder community, both players and audiences. Funds are made possible by generous donations from ARS members. Read more about the grant and how to apply here.

The grant will cover production costs associated with creating a new composition, "A Written Biography is an Elegy," which will have its premiere performance at the Boston Early Music Festival Recorder Relay on June 9, 2023. It will be performed again in July at the Open Recorder Days Amsterdam. Fitzhugh will be part of these two performances as a member of the Sarah Cantor Performance Ensemble.

Melika composed music for the ARS Play-the-Recorder Day 2021 with her piece "Transparent Letters Across the Sky." You can watch her being interviewed and conducting the piece during the online Play-the-Recorder Day event here. She also gifted a piece for ARS to distribute to its members called Love in the Time of Covid-19. (You can watch it being performed by ARS Board Vice President Jody Miller with dumbek player Sarah Dietrich here.)

For more information about Melika and her compositions, visit melikamfitzhugh.com.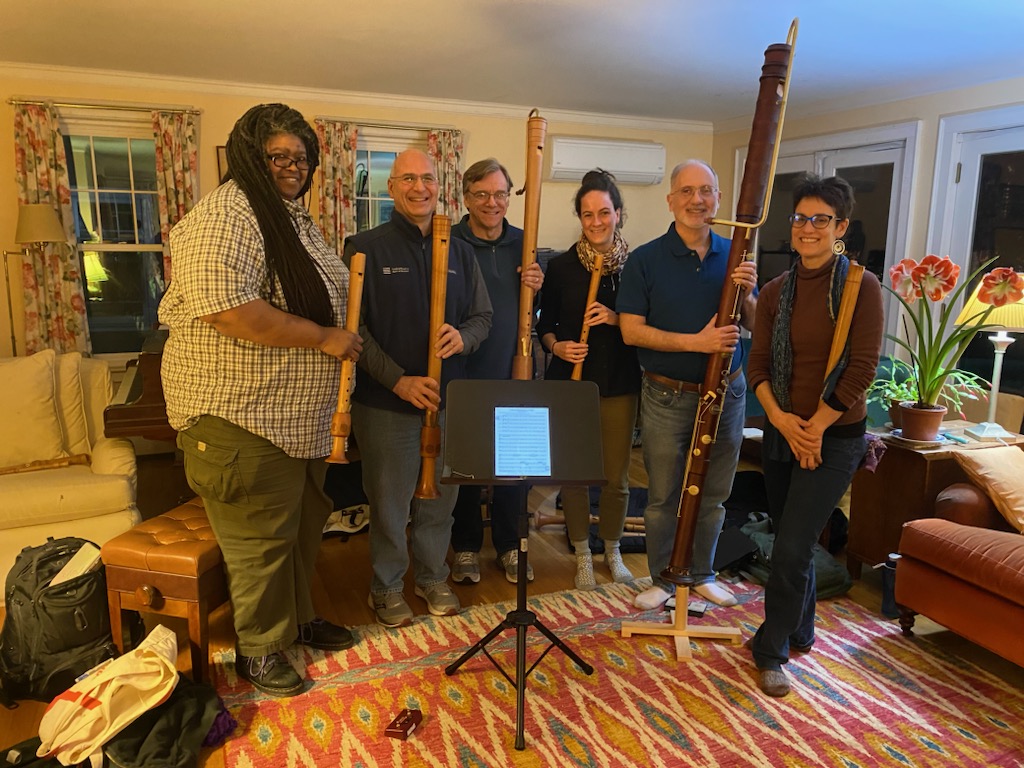 Melika with the performance group, Sarah Cantor Performance Ensemble (l to r): Mel Fitzhugh (tenor), Edward Cipullo (bass), Brian Warnock (great bass), Lydia Brosnahan (alto), Michael Lauer (contrabass), and Sarah Cantor (coach)