Second Level Beginner Recorder Classes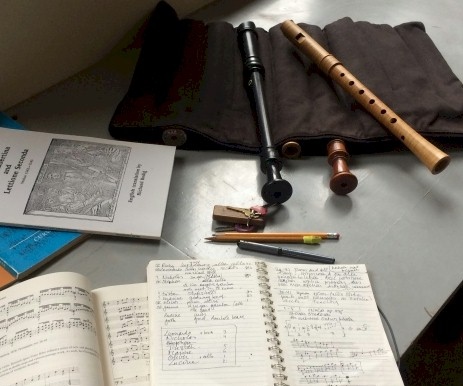 The American Recorder Society is offering "Second Level" classes via Zoom on a variety of topics. Classes are designed for students who are relatively new to recorder, but are familiar with most fingerings on their instrument and can read music.
There is no cost to register for these classes, but they are
available to ARS members, only
. If you have taken one of our "FREE Online Classes for Beginners," this may be your next step!
These classes are limited in size to allow for interaction between the teacher and students.
ARS members are asked to please sign up for no more than two "Second Level" classes, in order to allow a larger number of people to take advantage of these opportunities.
Some classes offer instruction on soprano (or tenor) recorders, and others on alto recorder. Check the class description to see which recorder you will need and whether you will need to purchase a method book or whether materials will be provided by the teacher. If the teacher is supplying instructional materials you'll receive a download link for these materials a few days before class. Each class is about 45 minutes in length, including a period for questions and answers.
Teachers will typically offer suggestions for materials you can use for further study on your own, or you may choose to arrange for individual lessons with your teacher, or any of our many
teaching professionals who offer online instruction.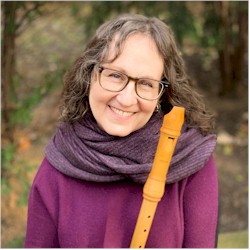 Second Level Beginners' Class with Lisette Kielson: Continuing Technique (Alto)
CLICK
HERE
TO REGISTER!
Dates:
Wednesday, January 3, 3 p.m. CST (4 p.m. EST, 2 p.m. MST, 1 p.m. PST)
Saturday, January 6, 3 p.m. CST (4 p.m. EST, 2 p.m. MST, 1 p.m. PST)
Wednesday, January 10, 3 p.m. CST (4 p.m. EST, 2 p.m MST, 1 p.m. PST)
Saturday, January 13, 3 p.m. CST (4 p.m. EST, 2 p.m MST, 1 p.m. PST)
Check back to see when more classes are scheduled in the not-too-distant future!
Completed:
Second Level Beginners' Class with Marea Chernoff: Continuing Technique (alto recorder)
6/19/23-6/29/23
Second Level Beginners' Class For New Bass Players with
Tish Berlin
3/13/23-3/23/23
Second Level Beginners' Class with Jennifer Carpenter: Tone and Phrasing (Soprano/Tenor)
12/4/22-12/14/22
Second Level Beginners' Class with Tish Berlin: Continuing Technique (alto recorder)
10/10/22-10/20/22
Second Level Beginners' Class with Vicki Boeckman: Continuing Technique (soprano/tenor recorder)
4/5/22 - 4/15/22
Second Level Beginners' Class with Larry Lipnik: A Renaissance Consort Primer (any recorder)
3/1/22 - 3/10/22
Second Level Beginner's Class with Annette Bauer: Continuing Technique (soprano/tenor recorder)
11/2/21 - 11/23/21
Second Level Beginner's Class with Heloise Degrugillier: Continuing Technique (alto recorder)
9/7/21 - 9/28/21
Second Level Beginners' Class with Larry Lipnik: A Renaissance Consort Primer (any recorder)
5/11/21 - 5/20/21
Second Level Beginners' Class with Greta Haug-Hryciw: Focus on Expressivity (soprano/tenor recorder)
5/8/21 - 5/29/21
Second Level Beginners' Class with Tish Berlin: Learning Bass Recorder
3/31/21 - 4/21/21
Second Level Beginners' Class with Miyo Aoki: Continuing Technique (alto recorder)
3/23/21 - 4/13/21
Second Level Beginners' Class with Sarah Cantor: Playing Duets on Alto Recorder
3/15/21 - 3/25/21
Second Level Beginners' Class with Lisette Kielson: Continuing Technique (soprano/tenor recorder)
2/27/21 - 3/20/21
Second Level Beginners' Class with Jody Miller: Helping Soprano Players Transition to Alto
2/9/21 - 2/18/21
Second Level Beginners' Class with Anne Timberlake: Build Your Tone (alto recorder)
2/2/21 - 2/23/21
Second Level Beginners' Class with Daphna Mor: Approaching Folk Music on Recorder (soprano/tenor recorder)
2/1/21 - 2/11/21
Second Level Beginners' Class with Jennifer Carpenter: Approaching the Baroque (alto recorder)
1/24/21 - 2/3/21