FREE Online Recorder Classes for Beginners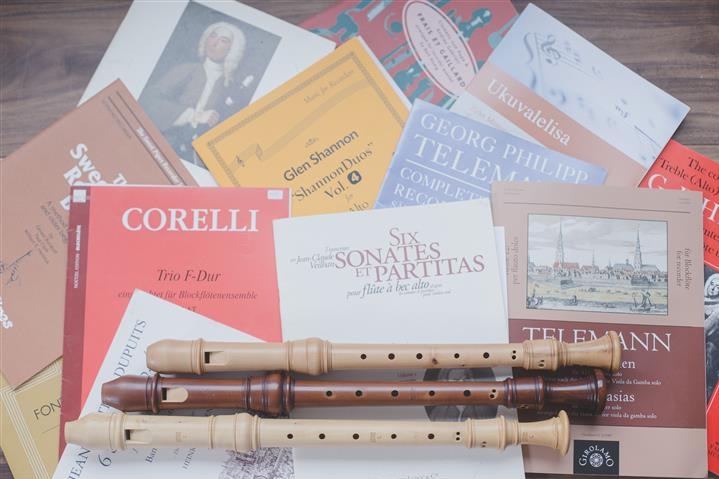 The American Recorder Society is offering FREE Online Recorder Classes for Beginners! If you have never played recorder before, or if it has been eons since you have played, start here! Each class consists of four sessions offered via Zoom, taught by professional teaching members of the American Recorder Society.
NEW! Are you ready for the next level? Click HERE!
You don't need to be an ARS member to take these classes! Anyone is welcome. This is a great opportunity to introduce your friends and family to the recorder.
Some classes offer instruction on soprano (or tenor) recorders, and others start on alto recorder. Check the class description to see which recorder you will need and whether you will need to purchase a method book or whether materials will be provided by the teacher. If the teacher is supplying instructional materials you'll receive a download link for these materials a few days before class. Each class is about 35 minutes in length, including a period for questions and answers.
Teachers will typically offer suggestions for materials you can use for further study on your own, or you may choose to arrange for individual lessons with your teacher, or any of our many
teaching professionals who offer online instruction.
Watch this space for more classes to be offered soon!
COMPLETED CLASSES:
FREE Online Recorder Class for Beginners with Jamie Allen (alto recorder)
11/29/22-12/20/22
FREE Online Recorder Class for Beginners with Heloise Degrugillier (soprano/tenor recorder)
10/18/22-11/8/22
FREE Online Recorder Class for Beginners with Anne Timberlake (alto recorder)
9/20/22-10/11/22
FREE Online Recorder Class for Beginners with Marea Chernoff (alto recorder)
6/21/22-6/30/22
FREE Online Recorder Class for Beginners with Miyo Aoki (soprano/tenor recorder)
5/2/22-5/12/22
FREE Online Recorder Class for Beginners - Learn to Read Music with Lawrence Zukof (alto recorder)
3/20/22 - 4/10/22
FREE Online Recorder Class for Beginners with Jody Miller (alto recorder)
3/1/22 - 3/10/22
FREE Online Recorder Class for Beginners with Glen Shannon (soprano/tenor recorder)
1/16/22 - 1/26/22
FREE Online Recorder Class for Beginners with Lawrence Zukof (alto recorder)
10/24/21 - 11/3/21
FREE Online Recorder Class for Beginners with Jennifer Carpenter (soprano or tenor recorder)
7/19/21 - 7/29/21
FREE Online Recorder Class for Beginners with Andrew Levy (alto recorder)
6/19/21 - 6/27/21
FREE Online Recorder Class for Beginners with Annette Bauer (soprano recorder)
5/4/21 - 5/25/21
FREE Online Recorder Class for Beginners with Heloise Degrugillier (alto recorder)
4/8/21 - 4/29/21
FREE Online Recorder Class for Beginners with Vicki Boeckman (alto recorder)
3/16/21 - 3/26/21
FREE Online Recorder Class for Beginners with Emily O'Brien (soprano/tenor recorder)
3/4/21 - 3/25/21
FREE Online Recorder Class for Beginners with Jennifer Streeter (alto recorder)
2/3/21-2/13/21
FREE Online Recorder Class for Beginners with Miyo Aoki (alto recorder)
1/12/21-1/23/21
FREE Online Recorder Class for Beginners with Jody Miller (soprano recorder)
1/5/21 - 1/14/21
FREE Online Recorder Class for Beginners with Patrick O'Malley (alto recorder)
12/1/20 - 12/11/20
FREE Online Recorder Class for Beginners with Sarah Cantor (soprano or tenor recorder)
11/2/20 - 11/12/20
FREE Online Recorder Class for Beginners with Jennifer Carpenter (alto recorder)
9/29/20 - 10/10/20
FREE Online Recorder Class for Beginners with Tish Berlin (soprano or tenor recorder)
9/22/20 - 10/1/20
FREE Online Recorder Class for Beginners with Anne Timberlake (alto recorder)
8/15/20 - 8/25/20
FREE Online Recorder Class for Beginners with Lisette Kielson (soprano or tenor recorder)
8/8/20-8/29/207/21/2020 - 8/1/2020
FREE Online Recorder Class for Beginners with Jennifer Carpenter (alto recorder)
7/12/2020 - 7/22/2020