What do I look for when I buy a recorder?



"I think the best bet for a new player is to begin (on soprano or alto) with a top-of-the-line "wood grain" plastic recorder made by Yamaha, Zen-on, or Aulos. Once a player has enough experience to know that they really like playing recorder, I suggest moving on to a high-quality production-line model. If a player is very enthusiastic and committed as a recorder player and is willing to spend more, the next step is a hand-made recorder based on historical instruments."

Read the full text of OPENING MEASURES: Some well-chosen and timeless words about choosing a recorder by Frances Blaker (Excerpted with permission from American Recorder, Vol. XXXVIII, No. 1, January 1997). More advanced advice on evaluating a recorder was published in a longer article by Dale Taylor, "Putting Recorders and Their Players to the Test," American Recorder, Vol. XLI, No. 5, November 2000).
top




What is the difference between the various brands of plastic recorders?



"Boenau: When I was looking for an instrument to use with a 7th-grade class, the Yamaha was suggested to me because they were said to be mellower. How are they about clogging up?
"Blaker: That's been the problem with the Zen-On. I like them in principle, but they clog. What I like about this Yamaha is that it's clear; but as you say Judy, it's not a real sound....
"Boenau: I thought the Yamaha was better in the very low range.
"Linsenberg (picking up and playing a few low notes on the Yamaha): Very nice in the low register. True.
"Blaker: The middle high register of the Yamaha isn't too bad. But the wood-grain Aulos Haka has a tone quality that I like....
"Blaker: I would say that if I were using these instruments for students that the Yamaha was certainly usable, but that the Aulos would be preferable....
"Boenau: So both the Aulos and the Yamaha are very good for what they are. Is the Aulos good enough for you as a professional to practice scales on?
"Blaker: Certainly, and I would use it to practice music. One consideration is that the wood-grain finish makes it less slippery. This is an instrument that has many uses for students and adult beginners."
top


Read the full text of HOW DO THEY STAND UP? Three recorder professionals [Frances Blaker, Marilyn Boenau and Judith Linsenberg] test three plastic recorders (Excerpted with permission from American Recorder, Vol. XXXII, No. 3, September 1991). Please note that the article was written in 1991 and there have been drastic improvements made since that time in the quality of plastic instruments.

There are many good recorders available, with the high-quality plastics being the most affordable for a beginner. If you visit the ARS Business Members page of the American Recorder Society web site, you will find short descriptions provided by the businesses to let you know which ones sell only recorders (and which ones sell only music--some do sell both). Any recorders you find available through the ARS Business Members will be of good quality. Avoid the German-fingered ones; Baroque/English fingering is now more common than this older system. While German fingerings may seem easier at first, a novice player using them will soon experience tuning problems not associated with English fingerings.
top




What is the difference between F and C recorders?



The fingering patterns are the same on all recorders, with minor variations according to instrument. The difference is that all holes closed on the alto produces an "F" while all holes closed on the soprano is "C." This holds true throughout the recorder family, with tenor (in "C") and bass (in "F") being the family members most likely to be required for SATB or larger ensemble music. Unlike modern band instruments, for which the music is transposed, recorder players essentially become conversant in two musical languages using the same basic "vocabulary" of fingering patterns. This is the way the fingering patterns worked historically, probably because much of recorder music could be, and still is, played interchangeably by mixed ensembles of recorders with viols, sackbuts, various other instruments all reading at concert pitch, or singers (in the case of madrigals, motets or other pieces with words). Transposing some parts would destroy that flexibility.
top




Which recorder should I learn to play first?



Probably the two most common recorder voices that beginners learn to play are soprano and alto; which one you might choose could depend on a number of factors. If you are already a player of another modern wind instrument (flute, oboe, clarinet, saxophone), you will find the fingering patterns on soprano recorder to be close to those with which you are already familiar. Learning soprano recorder (and then possibly tenor) is most useful if you plan to play Renaissance ensemble music, of which there is a rich literature playable on recorders.

If you prefer playing Baroque music, you may want to start learning on an alto. The majority of Baroque sonata literature for the "flute" was composed for the alto recorder. You could also play alto in a consort playing Renaissance music, if that voice is needed in the group. Some players with smaller hands will find starting on the alto difficult (and learning the tenor or bass later may present the same challenges). However, there are models available from ARS Business Members to help players with small hands avoid fatigue when playing. (For players of modern wind instruments, you may find the finger spread of the alto recorder to feel much like your modern instrument--but the fingering pattern may take some adjustment: "all fingers down" is the fingering for "C" on most modern instruments, but produces "F" on the alto recorder.)
top




What is the difference between Renaissance and Baroque recorders, and why are they different?



"The difference in tonal qualities between the two styles of recorders is attributable to their differing characteristic bore and voicing designs....['Renaissance' music] is predominantly ...polyphonic choral music [which] requires the vocalist to control dynamics independently of tessitura (i.e., loud and soft passages can occur anywhere in the vocal range)....The Renaissance recorder works well within this context, since the low range of the instrument is roughly equal in strength to the high range....The primary feature in the transition from Renaissance to Baroque musical style is the change from independent polyphony to a new format: a soloist or small ensemble accompanied by a bass instrument and a chordal instrument playing together from a bass line...In keeping with this, the design of the Baroque recorder gives it an extended upper register with climactic high notes and less powerful low notes."

Read the full text of Philip Levin's Q&A answer on Renaissance or Baroque (Excerpted with permission from American Recorder, Vol. XXXVIII, No. 4, September 1997)
top




I would like to learn to play the recorder. Will membership in the American Recorder Society help me?



Information about resources available in your area and about how to get materials are probably the things you need most to get started. One benefit of ARS membership for someone beginning to play the recorder is the ARS Membership Directory. The Directory helps you find other members in your area, or perhaps in areas where you travel. These people could give you an idea about further resources in each area. There might even be an ARS chapter nearby, which could be very helpful in steering you to locals who would be able to aid you in getting started. Playing the recorder is a social activity for many, and finding others with whom to play can help players at any level--even beginners who may feel hesitant to play in a group. Most groups welcome beginners (we all started out that way!) and some chapters have special programs to help beginners develop skills and confidence.

The Directory also lists teachers, and there is a separate Directory of Recorder Teachers. If you live where you can take even a few lessons from a recorder teacher, you might consider doing that to get off on the right foot, which is much easier than breaking bad habits later. If you don't live near a recorder teacher, there are weekend and summer workshops (regularly listed in American Recorder magazine and the ARS Newsletter; some are also listed on the ARS web site) at which classes for beginners may be offered.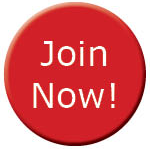 Other helpful information is published in American Recorder magazine, which is mailed to members four times each year and also available only to members in an online version (including archived recent issues). It includes beginners' tips and news of the recorder world as well as some articles intended for more advanced members. It also lists advertisers who could help with the choice of recorders, method books, etc.
top




What music should I buy to get started?



If you plan to try to find a recorder teacher, you should wait to ask your teacher what method book he or she prefers. There are many possible method books for self-study. The ARS Music Lists (part of the resources in the ARS Personal Study Program) suggest the following beginning method books for alto recorder:

Enjoy the Recorder by Brian Bonsor
Playing the Alto Recorder by Gerald and Sonya Burakoff
The Sweet Pipes Recorder Book (for adults and older beginners)
Method for the Recorder by Mario Duschenes
Basic Recorder Technique by Hugh Orr

A number of similar resources exist for soprano recorder, and some method books are available as well for tenor and bass recorder. The ARS Music Lists also contain a graded list of solos and ensembles appropriate for players at any level.

If you visit the ARS Business Members page of the American Recorder Society web site, you will find short descriptions provided by the businesses to let you know which ones sell music (and which ones also sell recorders--some do sell both).

See our page with Instructional Videos for Beginners

top